Kåda
A completely unique collection
Watch this product and we will notify you once it is back in stock.
Kåda
A completely unique collection
After the success of Vegan, Aromaterapi, Smycka and Just a little something you retailers have requested more collections and a fair few of you a more lyxurious Klinta collection. "Hmmm... we thought, everything from Klinta is already luxurious". And we are not really big fans of bling and extravagant packaging.
Voilá - träd! We have skipped the superfluous boxes and other flourishes that just get thrown away after opening. Instead the candles comes wrapped in a cube, also makes for an ideal candle stand. And even after you do not need the candle stand anymore, the things you can do with the cube are nearly endless. Träd has already been selected to be displayed at Stockholm and Oslos trade inspirational exhibitions and the press has also greeted the collection fondly. träd is a design pointing to a future where we can all treat ourselves to a little everyday luxury without it costing the Earth.
The träd collection comprises six fragrances in two sizes of candle – 16 hour votive and 40 hour tumbler. Each candle is ensconced in a block of Swedish fir in a range of heights and sizes. There's also the set of three votives nestling in their exclusive, beautifully crafted wooden gift case that can be used again as a keepsake or jewelry box. This particular fragrance is Limeleaf & Ginger.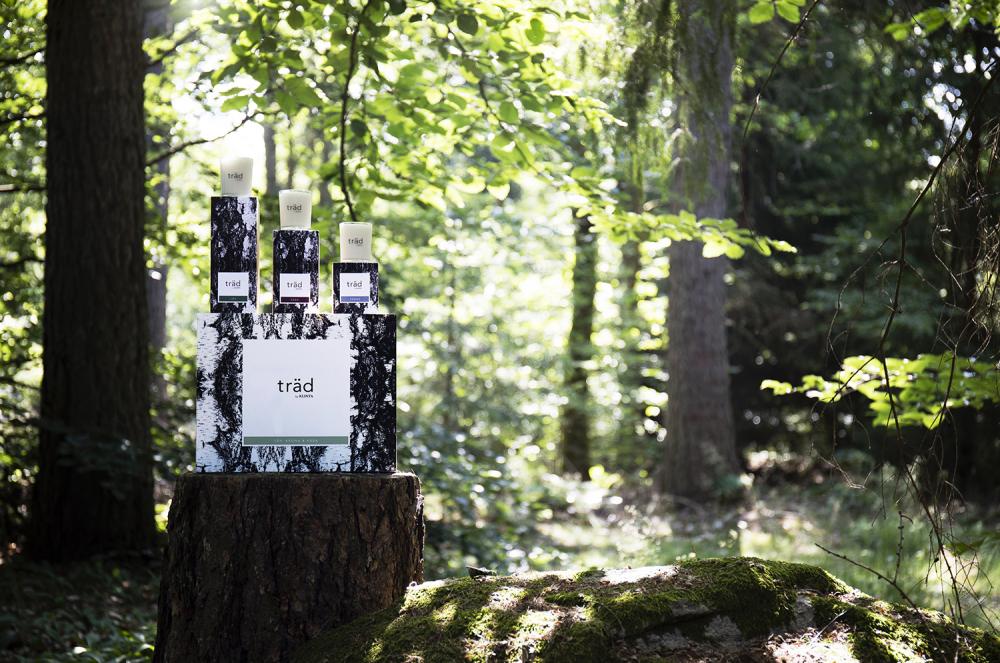 "Demand for a premium candle by Klinta has been high. As a designer, I've wrestled with the question of how a luxurious Klinta candle could look. Our candles already mean luxury for millions of people. And our candles can't actually be any better. Bigger perhaps, but not better. And bling really isn't our style. I avoid excess and can't stand velvet, gilt-edging, crystal details, superfluous ornaments and other flourishes that just get thrown away after opening. How do you really create a green but still luxurious candle? träd as a concept has gradually taken root in my imagination. For me a tree is itself a luxury. A walk in the woods, leaves underfoot, branches swaying in the breeze and a canopy gently scattering the sun's rays. And Swedish luxury is simple luxury. Unfussy, everyday luxury that really can be used every day. Things that make you feel good, that make your home feel like home. Things that you can use and reuse. One of my Klinta candles, nestled in a block of Swedish firtree, then elevated by the same piece of wood to elegant display and where all components once used can be reused over and over in almost infinite ways – that's what I call luxury! I hope you like our hints and tips and that you also come up with your own ideas for how our glass, cubes and gift case can be made the most of. But I think that more than anything I'd like you to see the same luxury in träd that I do. Thank you for choosing Klinta!"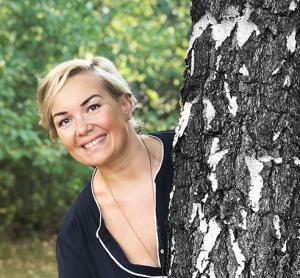 Lisa Stevens Founder, Klinta